Gambling can be seen as the act of staking money or other things of value in an occurrence of uncertain outcome with the intent of winning more money and other prizes. Gambling is based on the probability of whether a decision made by the player will yield profitable returns or not.
OVERVIEW
The idea of gambling came up as a result of the passion for playing games, a game can be seen as an outdoor or digital activity in which persons engage in to get entertain or for pleasure. As a result of passion shown by individuals in playing games, the idea of rewarding winners after staking money to show their commitment, based on certain predictions came to play.
The earliest form of gambling I can remember was when the game of cards was introduced. In this game the players had to wager a certain sum of money against an outcome i.e. a character on the card maybe joker of which they were uncertain. When this outcome proves to be correct, the player with right predictions gets to win the money.
As more and more forms of technology evolved, playing game has transcended from a mere physical activity to the digital world as we now have a lot of digital games on different platforms.
According to research, the game industry is predicted to grow at a rate of 12.4% from $168.81 billion in 2017 to $189.86 billion in 2018, of which the category for gambling is estimated to be around $51.96 billion.
This has led to the creation of several digital games but access to gambling on this gaming platform was rigid and complex which slowed the growth of the gambling industry.
The introduction of blockchain technology exhibits great potentials for the gambling industry as barriers impeding the online gambling entry in digital games have been lowered.
One of such platforms that seek to utilize this technology is Tombola.
Tombola is a gambling service platform with a vision of giving users unhindered access to gamble when playing games on the platform by adopting blockchain technology.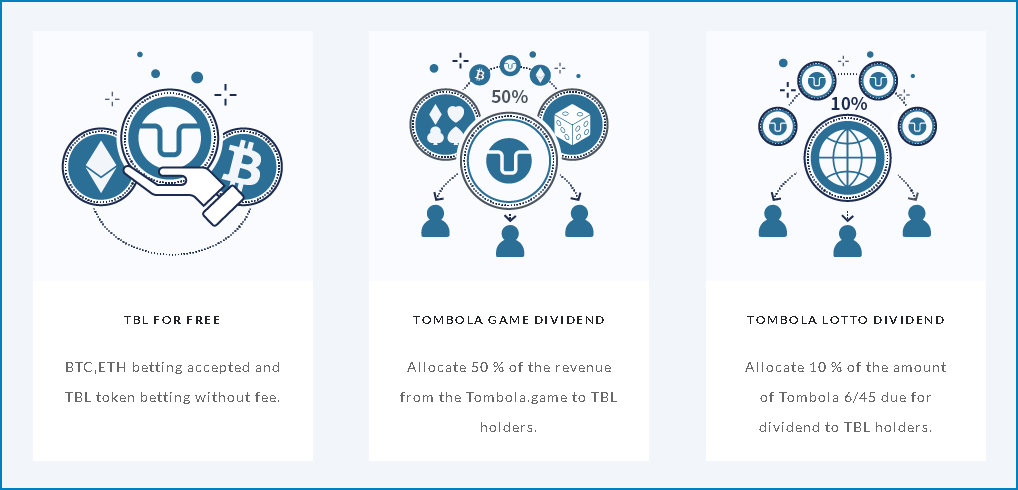 PROBLEMS ASSOCIATED WITH THE GAMBLING INDUSTRY
The gambling industry has been identified with the following problem, some of which include:
They did not have the technology to provide users unhindered access to gambling services which slowed the growth of the industry.

The existing gambling industry offered gambling services at a very expensive rate. Users had to pay much for outcomes in which they were even sure of occurring.

Users could not ascertain the legality of most of the gambling service agencies as most gambling outlets were frowned at based on government regulations.

Existing gambling platforms were not fair in their dealings with players, as there are cases where players were not fairly compensated.
SOLUTION
The Tombola platform aims to provide solutions to the problems faced by the gambling industry using the following strategies, which include:
Tombola aims to grant users an unhindered access to gambling services by adopting blockchain technology thereby ensuring speedy growth of the gambling industry.

With the Tombola platform users can stake using TBL tokens, which is cheaper as compared to the traditional gambling platforms.

The Tombola platform is currently gathering information to get licensed by the

Curacao

government so as to operate as a legal entity.

Using TBL tokens which utilizes smart contracts, the Tombola platform offers a fair playing field for players free from any sort of manipulation.
What I Think
The Tombola platform aims to provide users access to gambling services by utilizing blockchain technology.
Tombola provides a transparent system free from manipulation giving users the opportunity to maximize their chances of winning only when they make the Tombola decision.
 WEBSITE | WHITEPAPER | FACEBOOK | TWITTER | ANN THREAD | TELEGRAM
Username: Vocalwalls
Bitcointalk Profile Url:  https://bitcointalk.org/index.php?action=profile;u=1825008