ONE NETWORK
The blockchain has been adopted by many industries and it is capable of revolutionizing the social media industry by creating a more secure platform for users interaction and to give people control over their data.
With cryptocurrency, the social media industry can be transformed to operate more transparently but many people are yet to be engaged with cryptocurrencies. That is why ONe Network has designed their own cryptocurrency called Onebit token which will be used to support decentralized apps and it will work together with top cryptocurrency wallets.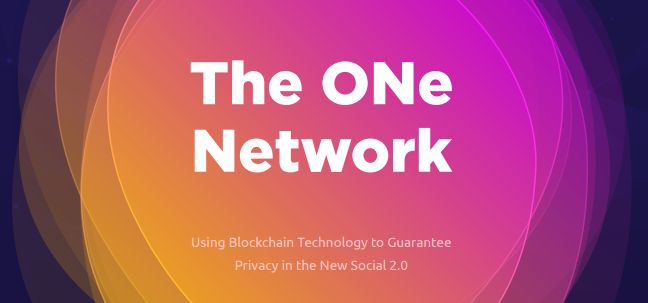 ONe stands on three core principles for the design and growth of social network and they are:
PRIVACY: ONe believes that all social media users are entitled to privacy and no one should deny them that. With their platform, users will get their privacy back and advertiser will no longer have the opportunity to violate their data privacy.
CONTROL: ONe will help their users control the access other people have to their posts. This will be achieved through features made available on the ONe platform to restrict audience and also to make certain posts either private or public.
FREEDOM: ONe will give all their users freedom through anonymity and this option will be applicable to all their activities and interactions.
There is no cryptocurrency system currently set up for interactions between people but with the use of blockchain, a decentralized and secure social network supported with tokens is a possibility. ONe wants to use the blockchain to provide a social platform where users will have privacy and control over their data.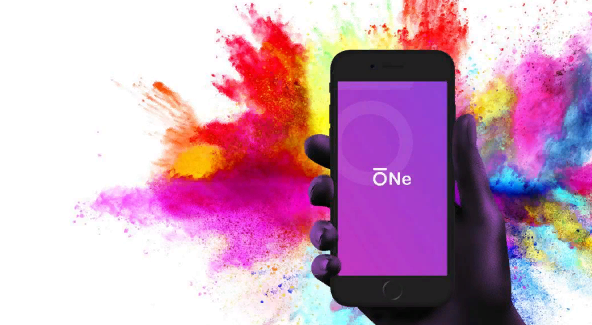 PLATFORM STRATEGIES
PRIVACY: ONe came into existence to restore privacy to consumers and at the same time give them the best of social experiences while keeping their account and data safe. ONe let's users choose from two options, private or public, with which they can control access to their contents and feeds from other platform users.
OPT-IN ADVERTISING: On the platform, all advertising will be by consent from users. This feature will be easy to use as users will be able to participate in an advertising campaign and they can also discontinue at will. Those who participate for any advertising campaign will receive rewards in the form of Onebit Tokens.
MARKETPLACE: ONe Network will combine social media and e-commerce on one platform for the purpose of generating interests and income. They have designed a marketplace where digital services will be obtained such as music, entertainment, arts etc and in future, real world goods will be added.
FINAL THOUGHT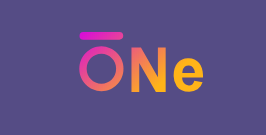 ONe Network will bring about decentralization into the social media sector and be a solution to the security and safety concerns of users.
This platform will make sure that users are no longer used as a means of revenue from their sold data, rather they will be treated with the best customer service.
This project is indeed one to watch out for because it will change the current social media industry by decentralization and a trusted tokenized economy which will guarantee a complete 100% transparency.
Official website: https://www.onesocialnetwork.io/
Twitter: https://twitter.com/ONeSocial_Net
Facebook: https://www.facebook.com/The-ONe-Network-215684259015103/?modal=admin_todo_tour
Telegram: https://t.me/joinchat/Ho-YFg43JkoeeC-fuDfw9g
Reddit:https://www.reddit.com/user/ONeSocialNetwork/
Linkedin:https://www.linkedin.com/company/one-social-network/
Whitepaper: https://www.onesocialnetwork.io/wp-content/uploads/2018/05/V-1.6-ONe_Whitepaper.compressed-1.pdf
Username: aaamira
Profile Link: https://bitcointalk.org/index.php?action=profile;u=2173324
Wallet Address:  0xCA5741f20FdCeB170c921f880159970fEd57BC3f